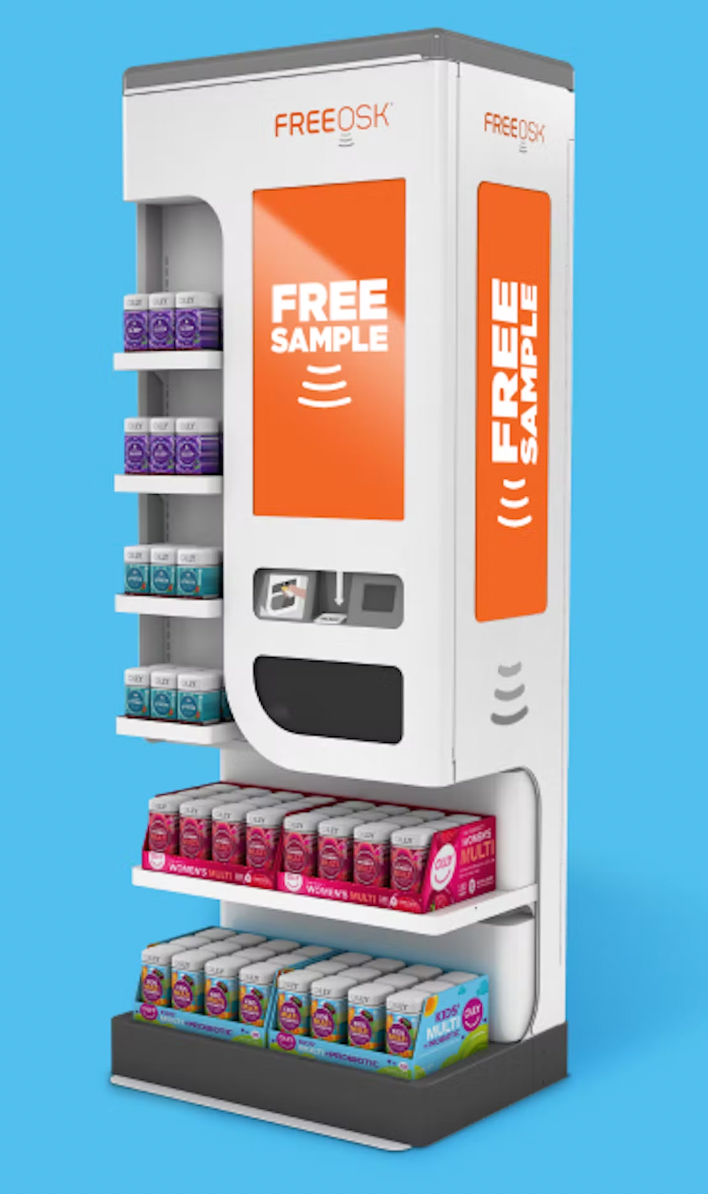 Freeosk.
Freeosk is in the business of immersive brand discovery by combining product sampling and merchandising with digital media advertising. Located in several major grocery retail stores, including Sam's Club and Albertson's, Freeosk partners with CPG brands and helps get their products into the hands of identifiable shoppers. 
During my time as Freeosk's Senior Copywriter, I worked on email, social media captions, onscreen video, as well as internal initiatives including new Freeosk offering pilots and contingency plans for when machines did not have samples.

Contributions: copywriting, brand voice development, creative strategy, scriptwriting, concept development, as well as proofing, editing, and creative direction for junior and mid-level writers.