KEH Holiday campaign.
One of the biggest challenges KEH faces during the holiday season is the stigma associated with secondhand gifts. It can often be perceived as cheap or that the item itself will be of lower quality, or even worse, damaged. For KEH's first large-scale omnichannel holiday campaign, our goal was to combat that. 
The overall messaging strategy was to support the idea that secondhand, preloved cameras and gear can make amazing gifts. And better yet, they're intentionally selected, lovingly refreshed, and thoughtfully packaged when you purchase them from KEH. Secondary messaging was around the free 180-day warranty, 21-day return policy, and abundant options (including rare cameras!) that are the added perks of shopping with KEH.
The creative direction was to evoke the warm feelings of the holidays — a little nostalgic, a little cozy, a little playful, and a whole lot of confidence with a customer's purchase. 
The creative was split into two phases. Phase 1 ran from the end of October through the end of November, with a break for Black Friday and Cyber Monday messaging. This timeframe felt a little early to go full holiday, so we leaned more into joyful gift-giving and reminding customers of the thought and care that goes into gear from KEH.
Phase 2 began after Cyber Monday and runs through the holiday season. These are the more elaborate holiday ads — featuring common seasonal visuals, snow, gift bows, and more decorative elements.
Contributions: Copywriting, campaign messaging strategy, and overall creative direction.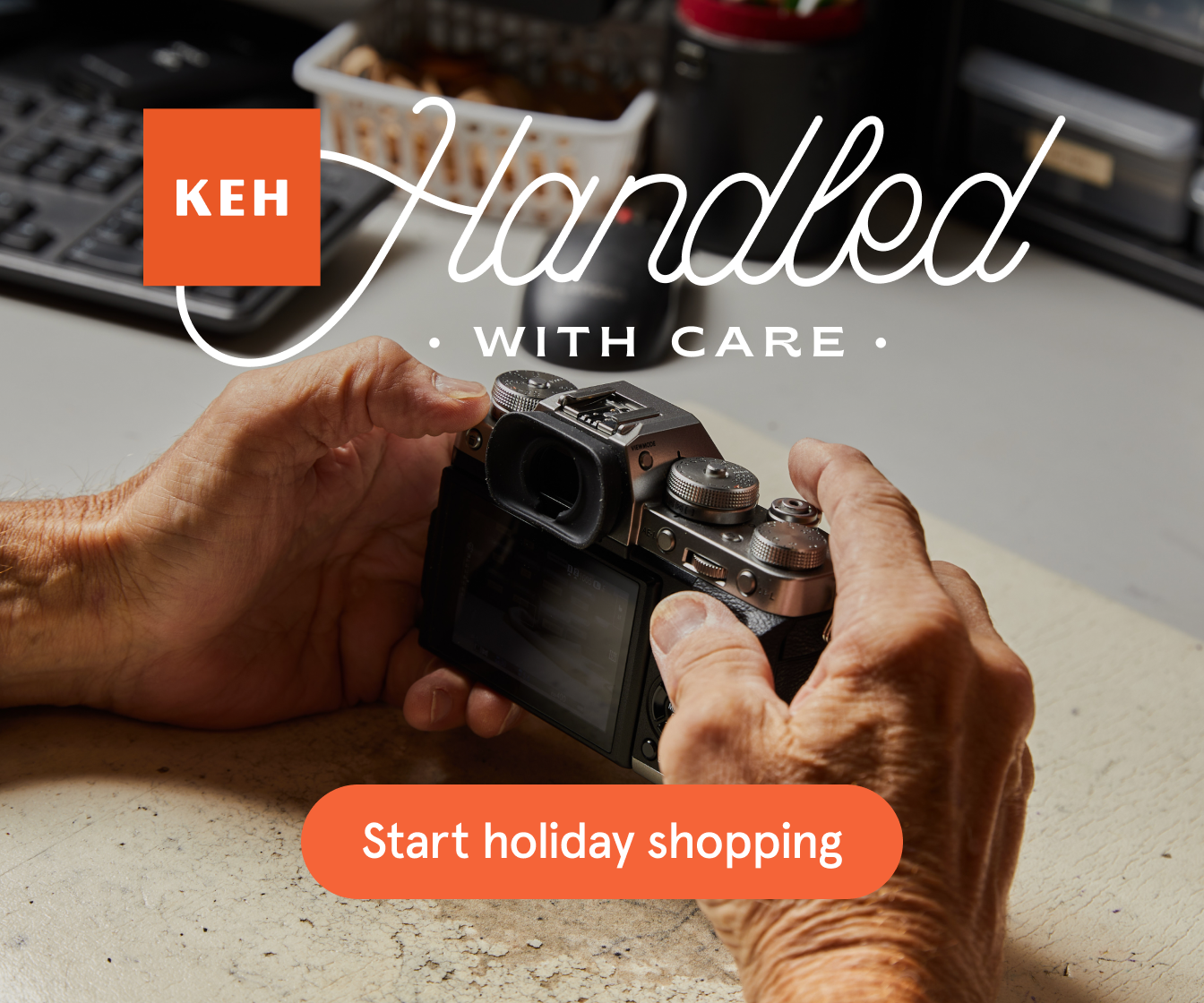 Holiday phase 1 display ad.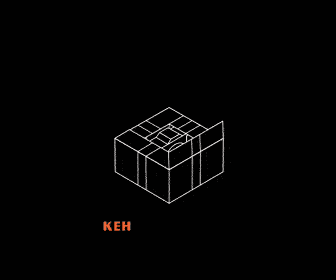 Holiday phase 1 display ad.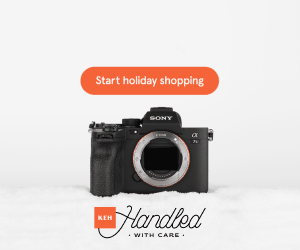 Holiday phase 2 display ad.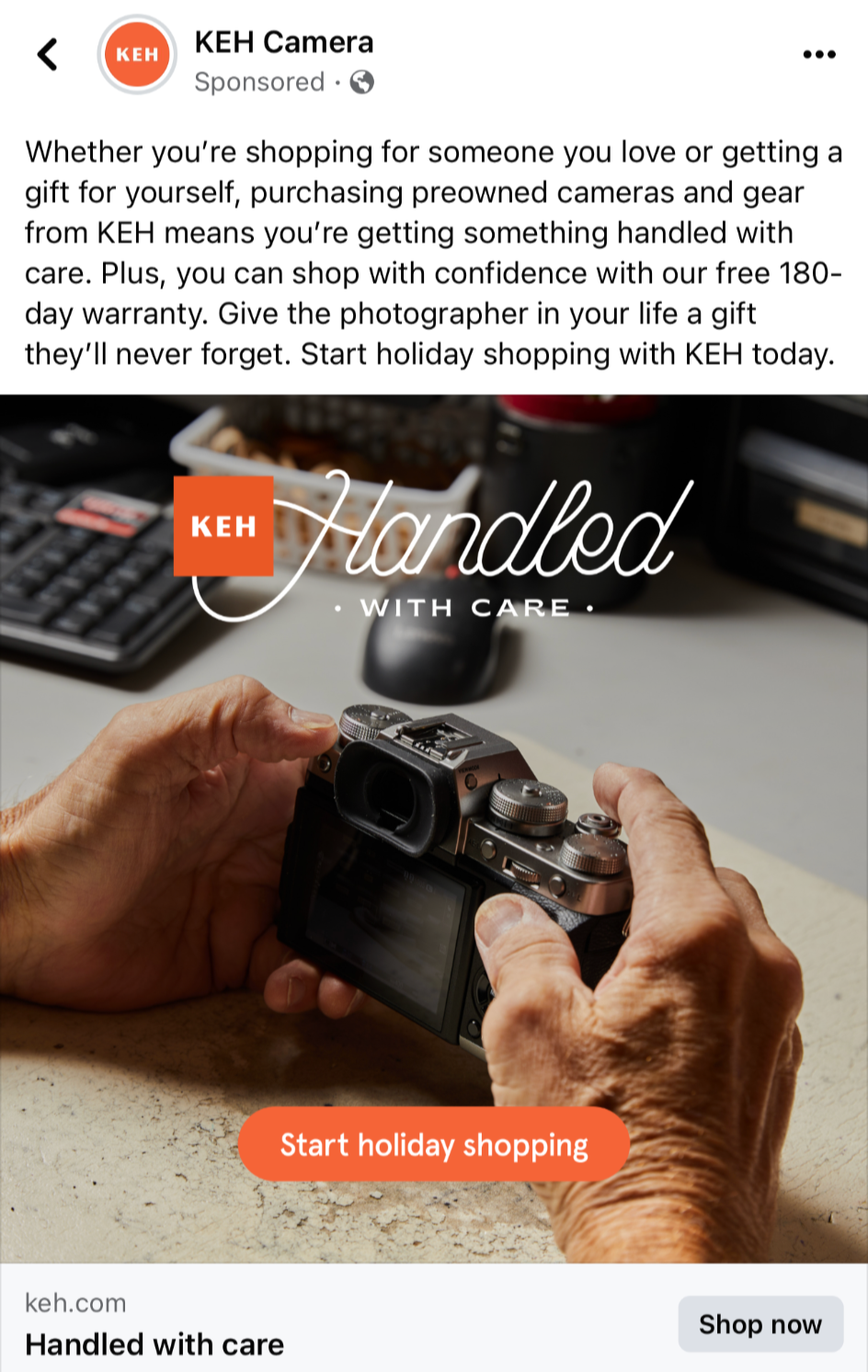 Paid social ad + caption.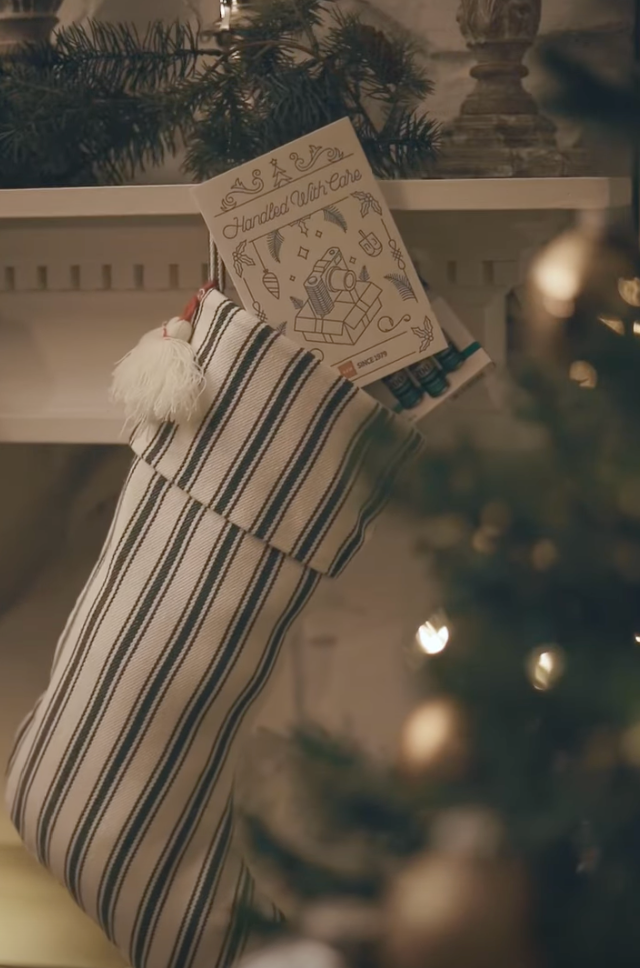 Letterpress greeting card.